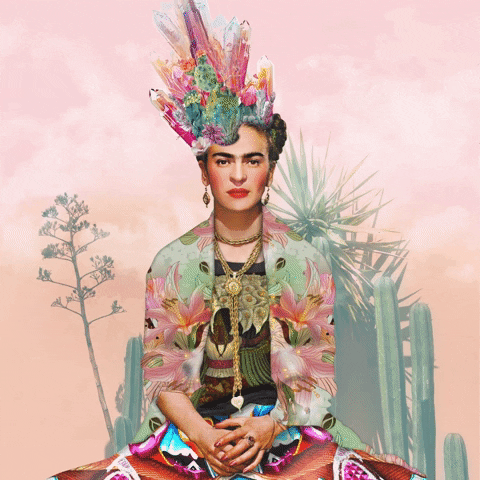 By: Stephanie Castro
Crystals are like the Megan Markle's of the spiritual world - well-known, but how much do we REALLY know about them?

They've been around for centuries and have gained tons of popularity with the current uproar around all things spirituality. With all the conversations on crystals it becomes a question of "how can we use these to our advantage?" The answer is simple. Narrow it down to what you need.

In need of attracting positivity, building self-love and even preparing for a romantic partnership? There's a crystal for that. Your co-workers giving you envidiosa...
---
                    Whenever I feel like I need to detox my body, mind, and spirit, I reach for the kitchen cabinet and pull out my salt box. Sometimes, I use white table salt or Himalayan sea salt. I grab a palm full and scrub it all over my body gently like a natural exfoliation. It melts away the dead layers on my skin as well as ideas and behaviors that I want to let go of. I stand under the shower and let it wash off. Other times, when I crave a...
---
SIGNS AFFECTED: The intensity of this Full Moon which arrives today, (Sunday) has been affecting a few signs like Aquarius (a deep need for love), Scorpio (jealousy from others), Taurus (new shift in perspectives) & Leo (more autonomy) these last few days. If you are none of these signs then you may not have felt a lot of emotional tugging and exhaustion. Lucky you! Every moon affects signs differently. All signs as a whole are affected by the moon as we are all born from the stars. Full Moons are a heavy time of introspection and growth.
Read the article
---
Setting intentions can be done in various ways. It can be jotted in a journal, it can be spoken, it can be lit on a candle, and even planted like a seed to grow.
 With the mark of a fresh new month and a new moon approaching November 7, this makes it an ideal time to get started on setting intentions.
Here's how to do it: 
Supplies ( sheet of paper, pen, plant, and crystals ). 
Step 1: Write out one intention per paper and for each plant. Think about what you want to grow more of in your life. Write...
---
---